Max Knit Co., Ltd
Infinite possibilities in knitwear create the new value in fashion.
One's individual sense is a main element in fashion.
We have expertise choosing the best design, shape, and texture.
This expands the possibilities of knitwear.
Max Knit is increasing the value in fashion.
Our information and production system quickly react to the market trend.
Speedy
a speedy production line and quick delivery.
We have established a production system called the TSS system to meet the order demands.
It produces with a single sheet flow using a standing sewing machine.
Our streamlined production system eliminates the need to keep costly inventory.
Operating each production line independently speeds up the production process.
Making Flow
a system that produces not only fast, but also high quality products.
The professionals in each section maximize their fashion sense, knowledge,
and technology to achieve reliable quality.
In addition, the maximum efficiency of the production system supports short-cycle production.
Sample Development
Pattern ideas and knitting proposals made by reliable creators.
▼
Knitting
Experienced technicians from various facilities using machines with precision.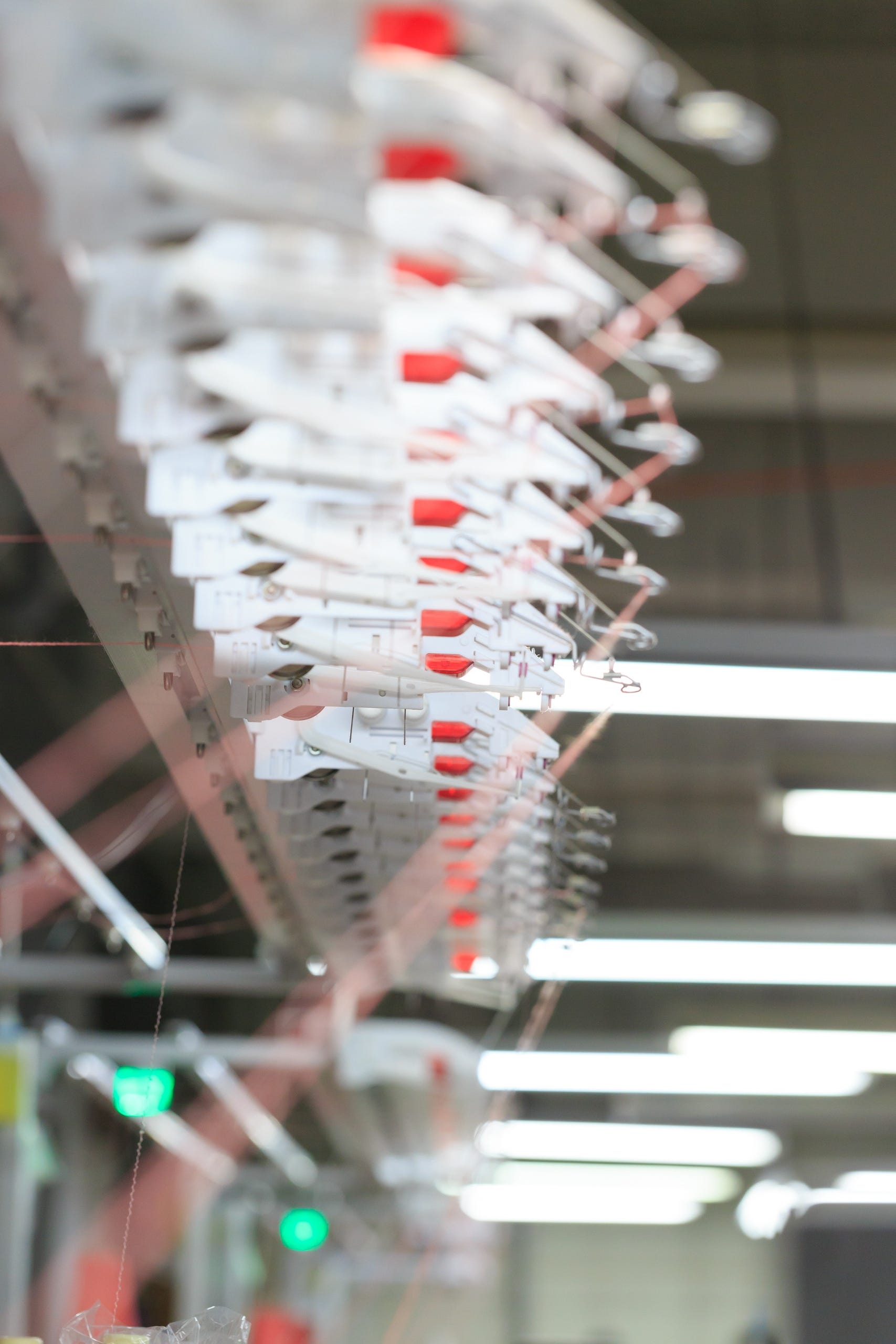 ▼
Knitting Process
Bring out the best texture of the knitted fabric as desired.
▼
Cutting and Sewing
Taking full advantage of experienced technicians' skilled hands
▼
Product Inspection
Each piece is finished carefully by hand.
Company Profile and History
Company Profile
Company Name Max Knit Co., Ltd
Address 7-14-34 Imamachi, Mitsuke, Niigata, 954-0111 Japan
Tel: +81-258-61-2000 / Fax: +81- 258-66-4774
Founded ......... April 1955
Established .... July 4, 1959
Capital ............ 8, 850,000 yen
Annual sales ... 760 million yen
President ........ Masamoto Sakata
Senior Managing Director ... Toru Sakata
Executive Director ............. Mitsuo Sakata
Auditor ............................. Minoru Ohashi
Employees ........................ 88 workers
Business activities ............ Knitted men's and women's outerwear
Production capacity .......... 300,000 pieces / year
Company History
1947
Sakata Tokumatsu started "Sock" production in Niigata Japan


1960.7.4
Established Sakanami Knitwear Co., Ltd.


1967
Construction of the Kuzumaki plant, expansion of the knitwear sector


1971
Changed company name to Max Knit Co., Ltd.,
Construction of factory


1982
Started production of flat knitting product and development of horizontal knitting and women's products


1984
Produced women's products
Max Knit Co., Ltd
7-14-34 Imamachi, Mitsuke, Niigata, 954-0111 Japan
Tel: +81-258-61-2000 / Fax: +81- 258-66-4774